Fiddleheads Bench – SCRA
---
Description:
This piece was commissioned for the lobby of this new building . They were looking for something organic to contrast with the geometric lines of the lobby's interior space. It was inspired by an earlier piece I did for the University of Maine.
Date: 2014
Medium: Bronze, Granite, Wood.
Location: SCRA, Summerville, SC.
Directions: N/A.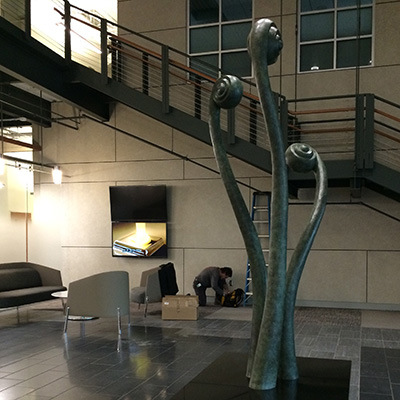 Jim and Glenn Campbell, who did the bronze casting, after the installation.