Roth Memorial
---
Description:
Commissioned as a memorial to the parents of four sisters, a curved bench is cut into one side of a large boulder. The seat is honed smooth and the dark, smooth stone contrasts with the natural textures and color of the rough boulder. After donating this piece to the city of Burlington, the Roth family was given permission to place the bench on a beautiful spot overlooking the waterfront of Lake Champlain and in sight of where the Roths lived for many years. An inscription along the top edge of the seat reads "Remembering Bill and Nicky Roth…Steady Winds and Beautiful Sunsets Forever."
Date: 2012
Medium: Granite.
Location: Burlington, VT.
Directions: Next to the fishing pier in Burlington.

Roth's Grandchildren.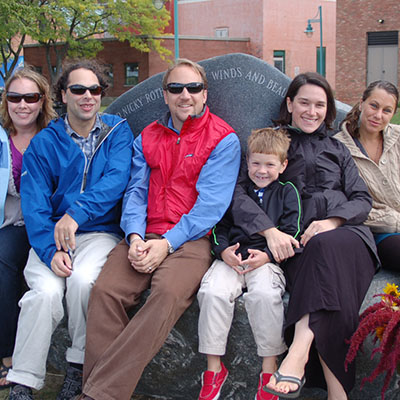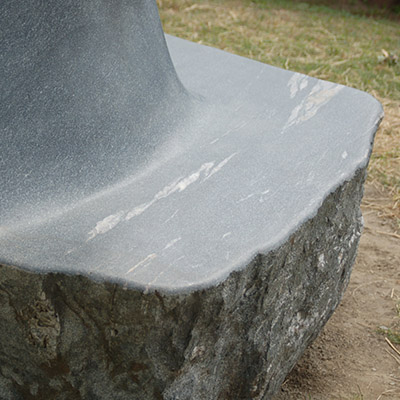 Roth's Four Daughters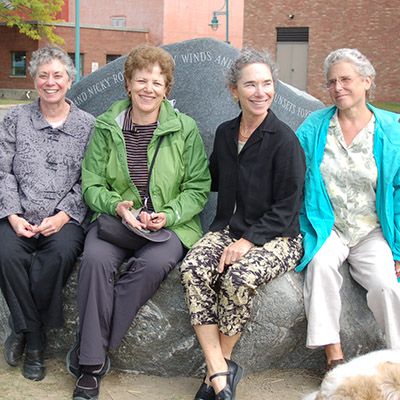 Roth's Great Grandchildren