Sleeping Dove
---
Description:
This is a large version of the Sleeping Dove I made as a yearly award for Harvard Medical School's Center for Health and the Global Environment. It is carved from a beautiful Brazilian granite with green and red swirling veins. The bird and pedestal reach a height of 63″ and are carved from the same piece of stone.
The small Global Environmental Citizen Awards have been given to: Harrison Ford, Jane Goodall, Bill Moyers, Al Gore, Prince Charles, Kofi Annan, Alice Waters, Queen Noor and Edward Norton and Senator John Kerry and his wife, Teresa Heinz.
Date: N/A.
Medium: Granite.
Location: Private Residence.
Directions: Not Accessible.

2012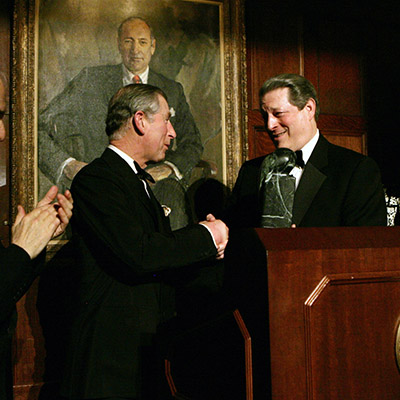 2012